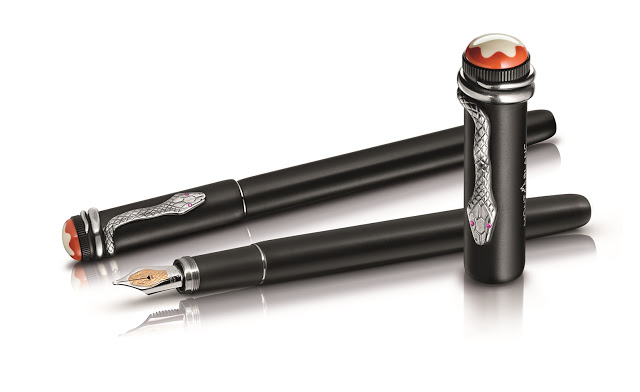 The Montblanc Heritage Collection captures the vision and pioneering
spirit characteristic of Montblanc from its earliest history. The
Collection celebrates a rich inheritance in historic design, an ongoing
spirit of invention and a devotion to perfectly executed details – a
philosophy that continues to shape Montblanc craftsmanship today. One of
the first fountain pens created by Montblanc according to these
principles provides the inspiration for the Rouge et Noir Limited
Edition 1906.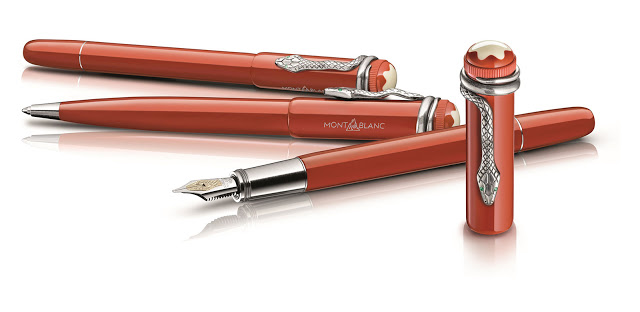 When it was developed in 1906, the 'Rouge et Noir' fountain pen was
considered an outstanding technical achievement, ensuring simple
operation without the need for dipping the nib into an inkwell. Limited
to 1,906 pieces, the Rouge et Noir Limited Edition 1906 celebrates the
110-year-old pioneering spirit of Montblanc. Reinterpreting the
legendary writing instrument, it features a longer, slimmer silhouette,
modern piston filler technology and craftsmanship refined over
generations. The cap and barrel are made of traditional black hard
rubber, the same material used for the first Montblanc fountain pens
made in the early 20th century, and the cap top in coral and ivory resin
is crowned by the Montblanc emblem.
The Montblanc Heritage Rouge et Noir Collection is now available at CHARALS. Call 1.800.811.7333 or email info@charals.com to reserve today.